ENDAU ROMPIN
NATIONAL PARK
ENDAU
Rompin National Park Johor protects one of the most a bundant and biologically diverse eco - system on earth. It is a pristine, ancient wilderness covering about 49, 000 hectares of mostly undisturbed lowland tropical rainforest in the State of Johor, West Malaysia.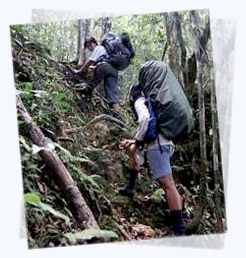 The Endau - Rompin National Park Johor is home to many unique species of plant and animal life. The oldest rock formation of the Park's rugged forest ridges, sandstone plateaus, river valleys and spectacular thundering waterfalls, date back more than 245million years.
The park botanical abundance includes towering forest hardwoods, rare fan palms, picther plants, rattans, orchids and among the wildlife recorded in the Park are elephants, rhinoceros, leopard, tigers, tapirs, sun bears, deer and seladang ( wild ox ) together with more than 270 species of birds, including the distinctive Rhinoceros hornbill, several species of medicinal plants.
Endau-Rompin
National Park
Endau-Rompin National Park 2013 Rates
Day Trip

RM600.00 Per Pax

Program For 2pax-3pax

RM420.00 Per Pax

Program For 4pax-6pax

RM250.00 Per Pax

Program For 8pax-12pax
Day Trip Itinerary

08.00am

:

From Mersing to Endau Rompin National Park by 4WD

11.00am

:
Registration at Park HQ

11.30am

:
Boat ride to Pacau
Pacau trek to Upeh Guling Waterfalls

01.30pm

:
Swimming In Upeh Guling Waterfall & Exploring its surrounding�s Flora/Fauna Packed lunch served

02.00pm

:
Treking back to Kuala Jasin/Pacau for the boat ride

03.30pm

:
Boat return to Kg.Peta

04.30pm

:
Kg Peta � Kahang Mersing/Kluang
2D1N Program
Under Dormitory & Campsite Pkg

RM710.00 Per Pax

Program For 2pax-3pax

RM510.00 Per Pax

Program For 4pax-6pax

RM460.00 Per Pax

Program For 8pax-12pax
2D1N Camping Package Itinerary

Day 1

08.30am

:

From Mersing to Endau Rompin National Park Kg Peta by 4WD

11.30am

:
Registration at Park HQ

12.00pm

:
Lunch at Orang Asli House

12.30pm

:
Boat ride to Pacau

01.30pm

:
Pacau trek to Kuala Jasin.Pitching at Kuala Jasin Campsite

02.30pm

:
Trekking to Janing Barat�Mount�


Thing To See : Valuable Medical Plants

03.30pm

:
At Janing Barat


Thing To Do : Exploring its surrounding Flora/Fauna

04.30pm

:
Trek back to Kuala Jasin Campsite

05.30pm

:
At Kuala Jasin Campsite


Thing To Do : Swimming/Free activities

07.00pm

:
Dinner, Night walk


Thing To look Out : Firefly/ Wild animals

10.00pm

:
Rest
Day 2

08.00am

:

Breakfast

08.30am

:
Trek to Upeh Guling Waterfall

10.00am

:
At Upeh Guling


Thing To Do : Exploring its surrounding Flora/Fauna

11.00am

:
Trek to Blue Lagoon

11.30am

:
At Blue Lagoon (Packed-Lunch served)


Thing To Do : Swimming & Relaxing

01.00pm

:
Trek back to Kuala Jasin Campsite

02.30pm

:
Tidy & clean up the campsite

03.00pm

:
Boat ride return to Kg.Peta

04.00pm

:
At Kg Peta


Thing To Do : Pipe Blowing & Animal Trap Setting Demonstration

05.00pm

:
Kg Peta-Kahang � Mersing/Kluang (Tour End)
2D1N Program (Under Chalet Pkg)

RM780.00 Per Pax

Program For 2pax-3pax

RM550.00 Per Pax

Program For 4pax-6pax

RM490.00 Per Pax

Program For 8pax-12pax
2D1N Chalet Or Dormitory Package Itinerary

Day 1

08.30am

:

From Mersing to Endau Rompin National Park Kg Peta by 4WD

11.30am

:
Registration at Park HQ & check-In

12.00pm

:
Lunch at Orang Asli House

01.30pm

:
At Kg.Peta


Thing To Do : Pipe Blowing & Animal Trap Setting Demonstration by Orang Asli

03.00pm

:
Thing To See: Valuable Medical Plants around Park HQ

04.30pm

:
Thing To Do : Enjoy Floating tube from Pantai Burung to Kg.Peta (with life jacket)

07.00pm

:
Dinner, Night Boat cruising along Endau River


Thing To See : Wild animals

10.00pm

:
Rest
Day 2

08.00am

:

Breakfast

08.30am

:
Boat ride to Pacau

09.30am

:
Pacau trek to Upeh Guling

11.00am

:
At Upeh Guling Waterfall


Thing To Do: Exploring its surrounding Flora/Fauna

12.00pm

:
Trek to Blue Lagoon

12.30pm

:
At Blue Lagoon (Packed-Lunch served)


Thing To Do : Swimming&Relaxing

02.00pm

:
Trek back to Kuala Jasin/Pacau

03.00pm

:
Pacau return by boat to Kg.Peta

04.00pm

:
Check-Out Kg.Peta

05.00pm

:
Kg Peta � Kahang � Mersing/Kluang (Tour End)
3D2N Program
Under Dormitory & Campsite Pkg

RM810.00 Per Pax

Program For 2pax-3pax

RM595.00 Per Pax

Program For 4pax-6pax

RM540.00 Per Pax

Program For 8pax-12pax
3D2N Chalet or Dormitory Package Itinerary

Day 1

08.30am

:

Mersing to Endau Rompin National Park Kg Peta by 4WD

11.30am

:
Registration at Park HQ & check-In at Visitor Complex

12.00pm

:
Lunch at Orang Asli House

01.30pm

:
Trek to Pantai Burung Trail


Thing To See : Edible & Valuable Medical Plants

03.00pm

:
Trek back to Visitor Complex

04.00pm

:
Activity around Sg.Endau


Thing To Do : Enjoy Floating tube from Sg. Endau to Kg.Peta (with life jacket)

05.30pm

:
Return to chalet - free at your own leisure

07.30pm

:
Dinner, Night walk


Thing To See : Wild animals

11.00pm

:
Rest
Day 2

08.00am

:

Breakfast

08.00am

:
Breakfast

09.00am

:
Boat ride to Pacau

10.00am

:
Trek to Upeh Guling Watefalls

11.30am

:
At Upeh Guling Waterfalls


Thing To See : Visit small Island for wild orchids &plants.Explore its surrounding Flora/Fauna

12.30pm

:
Trek to Kuala Marong-Picnic lunch at Kuala Marong

01.30pm

:
Trek to Blue Lagoon


Thing To Do : Swimming

02.30pm

:
Trek back to Kuala Jasin

04.00pm

:
Boat ride return to Visitor Complex

05.00pm

:
Free at your own leisure

07.30pm

:
Dinner
Enjoy Orang Asli�s Kerchang Game

11.00pm

:
Rest
Day 3

08.00am

:

Breakfast

09.30am

:
Demonstration of chicken & tapioca cooking in bamboo

12.00pm

:
Lunch

12.30pm

:
Visit to Kg Orang Asli
Thing To See : Pipe Blowing & Animal Trap Setting Demonstration by orang asli
Thing To Do : Shopping for souvenirs-handicrafts made by orang asli

02.00pm

:
Return to Mersing/Kluang (Tour ends)
3D2N Program (Under Chalet Pkg)

RM905.00 Per Pax

Program For 2pax-3pax

RM755.00 Per Pax

Program For 4pax-6pax

RM595.00 Per Pax

Program For 8pax-12pax
3D2N Endau Rompin Discovery - Stay Campsite Itinerary

Day 1

08.30am

:

Mersing to Endau Rompin National Park Kg Peta by 4WD

11.30am

:
Registration at Park HQ Kg Peta

12.30pm

:
Lunch at Orang Asli House

01.00pm

:
Boat ride to Pacau

02.00pm

:
Trek to Kuala Jasin-Pitching at Kuala Jasin Campsite

03.00pm

:
Trek to Janing Barat �Mount�


Thing To See : Valuable Medical Plants & exploring its surrounding flora/fauna

04.00pm

:
Return to campsite Kuala Jasin

05.00pm

:
Kuala Jasin Campsite: Free at your own leisure

07.30pm

:
Dinner

08.30pm

:
Night walk


Thing To See : Wild animals & firefly. Return to campsite

11.00pm

:
Rest
Day 2

08.00am

:

Breakfast

09.30am

:
Trek to Upeh Guling Watefalls

11.00am

:
At Upeh Guling Waterfalls


Thing To See : Visit small Island for wild orchids &plants.Explore its surrounding Flora/Fauna

12.30pm

:
Trek to Blue Lagoon

01.00pm

:
Picnic lunch at Blue Lagoon


Thing To Do : Swimming at natural pool

03.00pm

:
Return to Kuala Jasin Campsite

05.00pm

:
Kuala Jasin Campsite : Free at your own leisure

07.30pm

:
Dinner
Enjoy Orang Asli�s Kerchang Game

11.00pm

:
Rest
Day 3

08.00am

:

Breakfast

08.00am

:
Breakfast

08.30am

:
Tidy & clean up campsite

09.00am

:
Thing To DO/See: Chicken & Tapioca cooking in a bamboo
Thing To Do/See : Pipe Blowing & Animal Trap Setting Demonstration by orang asli
Lunch: Orang Asli Local food

01.00pm

:
Return to Mersing/Kluang (Tour ends)
Endau Rompin Package inclusive of:
Return transport : Mersing/Kluang �Kg Peta-Mersing/Kluang
Boat ride
Entrance fee
Park Insurance
Chalet, dormitory or campsite �according to package selection (Except for Day trip)
Camping Equipments
Local Guide fee
Meals as per itinerary
Orang Asli�s Activities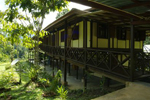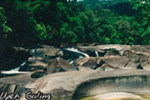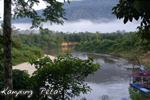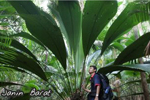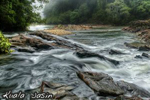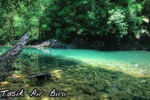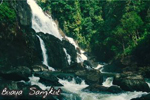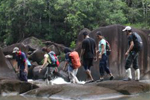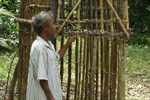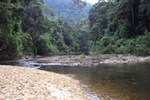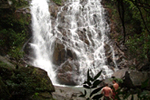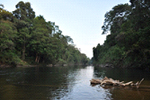 ENDAU ROMPIN
STATE PARK
| | | |
| --- | --- | --- |
| Package | Rate | Details |
| 1 Day Trip | RM 280.00 | Per pax ( Minimum 2 person ) |
| 2 days 1 nights | RM 330.00 | Per pax ( Minimum 2 person ) |
RAINFOREST LEISURE DAY TRIP (MIN 2 PAX) - RM280.00 Per pax Inclusive of :
Entrance and Conservation Fee
Trekking Permit & Fee
Meal (Lunch)
Guide
Transport Pick-Up (To & Fro) Mersing - Park - Mersing
Activities :
Jungle Trekking to Sri Mahkota Waterfall
kayaking to Jeram Panjang
BACK TO THE NATURE 2D/1N (MIN 2 PAX) - RM330.00 Per pax Inclusive of :
Entrance and Conservation Fee
Trekking Permit & Fee
Meal (breakfast ,lunch & dinner)
Chalet
Guide
Transport from Kuala Rompin - Park - Kuala Rompin
Activities :
Day 1: Kayaking to Jerman Camp
Day 1: Night Walk
Day 2: Jungle Walking to Sri Mahkota Waterfall