Rates For Package Tour 2013
Room Only
Room
Rate
Details
Seaview (Single/twin Sharing)
RM 280.00
Per Room Per Night
Inclusive b/fast
Countryview (Single/twin Sharing)
RM 230.00
Per Room Per Night
Inclusive b/fast
2 Days 1 Night Package Tour
Superior Country
View Chalet
Rate
Extension Nights
Single Occupancy
RM 350.00 per pax
RM 200.00 per pax
Twin Sharing
RM 300.00 per pax
RM 170.00 per pax
Triple Sharing with Sofa Bed
RM 300.00 per pax
RM 170.00 per pax
Child Without Sofa Bed
50% of package rates
-
Deluxe Sea
View Chalet
Rate
Extension Nights
Single Occupancy
RM 380.00 per pax
RM 220.00 per pax
Twin Sharing
RM 350.00 per pax
RM 190.00 per pax
Triple Sharing with Sofa Bed
RM 350.00 per pax
RM 190.00 per pax
Child Without Sofa Bed
50% of package rates
-
3 Days 2 Nights Package Tour
Superior Country
View Chalet
Rate
Extension Nights
Single Occupancy
RM 550.00 per pax
RM 200.00 per pax
Twin Sharing
RM 490.00 per pax
RM 170.00 per pax
Child Without Sofa Bed
50% of package rates
-
Deluxe Sea
View Chalet
Rate
Extension Nights
Single Occupancy
RM 590.00 per pax
RM 220.00 per pax
Twin Sharing
RM 550.00 per pax
RM 190.00 per pax
Triple Sharing with Sofa Bed
RM 550.00 per pax
RM 190.00 per pax
Child Without Sofa Bed
50% of package rates
-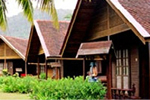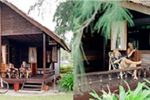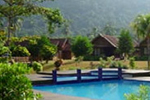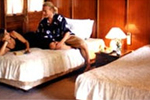 Term & Conditions:
Child is of the age from 04 to 12 years old.
No Peak Period surcharge is applicable to the above quoted rates.
Children under the age of 4 years sharing room with accompanying adult are free of charge.
Children above the age of 12 years is categorized as adult.
Rooms accommodates 3 Adults or 2 Adults and 2 Children
Check Out Time : 12.00 noon
Check In Time : 2.00 pm
Prices, terms & conditions are subject to changes without prior notice.